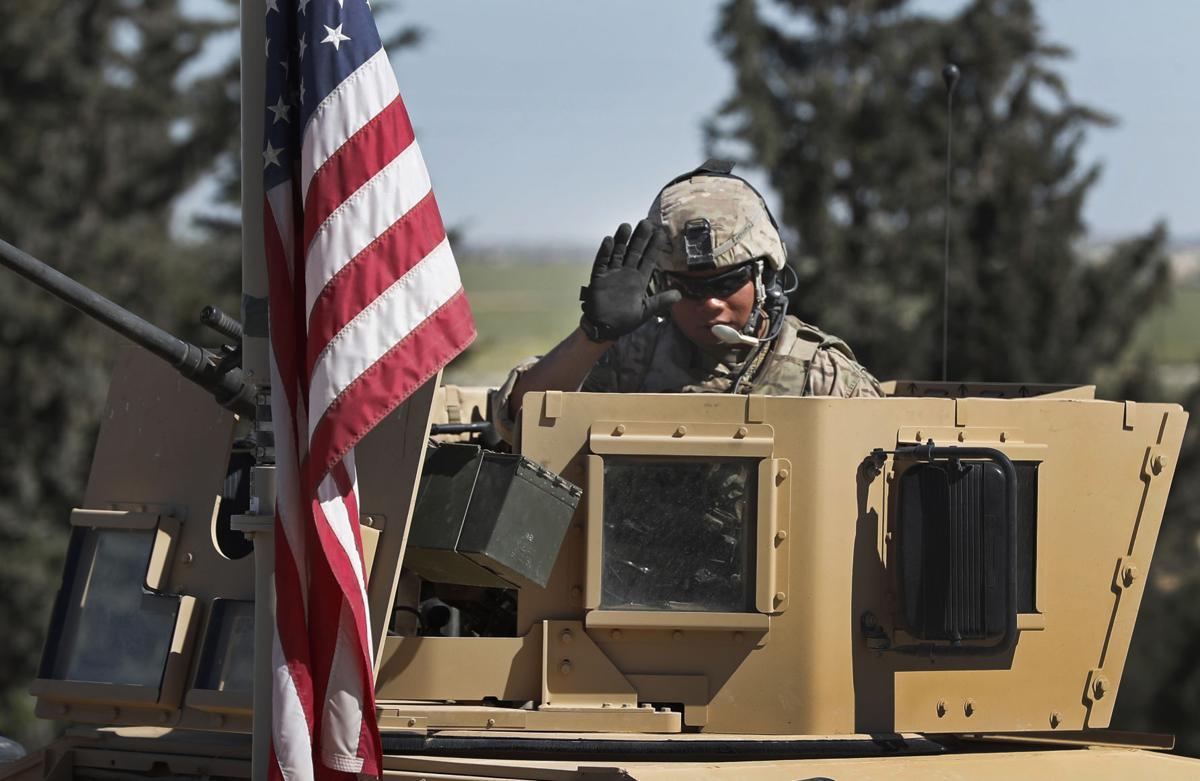 US withdraws from Syria: Repercussions
US President D. Trump hinted a withdrawal in a message he posted on Twitter indicating that "the only reason they kept troops in Syria until now was to fight ISIS". And in Turkey people are curious about the operation which President Erdogan stated would be launched in eastern Euphrates under PYD-YPG-control.
Developments in the field should essentially be taken into consideration during withdrawal; however, it should be pointed out that this development could still be perceived as a move in favor of Turkey.
US's Syria policy has been a long-standing issue of dispute between the US and Turkey. Cooperation of the US with YPG, which Turkey considers a terrorist organization, harms the relations of the two NATO allies.
"Could the US assistance to the PYD continue?"
After the withdrawal of US troops from Syria another technical withdrawal process will follow.This means that the withdrawal would not be over in only 1 or 2 days but could last 1-2 months or even more.But what is more important is what the state of the region would be once the US troops withdraw. Maybe we will not see any US soldiers in the region in two months' time but would there still be an entity it will assist? We will see in the days to come how the process will proceed.
Europe's Agenda
Potential ISIS attacks continue to pose a threat for European countries. Despite the perception that it has lost all its territories in Syria, the organization still has thousands of supporters in Europe.
Withdrawal of the US will leave the limited number of French Special Forces in Syrian territory alone. That is why calls were being made by especially France to European countries to establish a military power in Syria separate from NATO.
In a tweet posted in response to US President Trump's, British Deputy Defense Minister Tobias Elwood says, "I certainly do not agree. The threat has evolved into some other form of separatism and it remains vivid".
Belgian Former Prime Minister Guy Verhofstadt defined this decision in his tweet as "a victory of Russia, Iran, Turkey and the Syrian Regime". Verhofstadt asserted that the decision would "make the people of Europe more vulnerable to threats".
Russia and Iran
Russian Ministry of Foreign Affairs commented that the withdrawal of US troops from Syria would provide an opportunity for political resolution. Meanwhile no steps were taken by Russia and Iran, the key supporters of Syrian President Bashar al-Assad, to leave the region.
While Russia regards Syria as an important strategic partner to establish its international dominance in the region, for Iran Assad's presence plays a critical role in countering the Sunni groups.
Diplomat Jonas Parello- Plesner of the Washington-based Hudson Institute says, "this this move of Trump would increase Russia's political leverage on Syria".
Meanwhile, Israel is on standby against potential attacks of the Lebanon-based Hizballah organization backed by Iran following the retreat of US troops from the equation. Following the announcement of Trump's decision, Israeli Prime Minister Binyamin Netanyahu warned that they would practice "self-defense".
Countering ISIS
Following the announcement of his decision, Trump posted a video on Twitter declaring his "victory" against ISIS. The US President says the following in the video: "We defeated them so badly. We reclaimed those territories. Now it is time for our soldiers to go home".However, this move is highly likely to weaken the dominance of the US in the region in terms of its intelligence activities.
An operation to be launched by Turkey in eastern Euphrates would mean a shift in the focus of YPG forces in the region. That is why Trump opponents exemplify former US President Barrack Obama's withdrawal of his troops from Iraq to end trans-border operations and say this policy has led to the dispersal of ISIS.
Criticizing the decision, former US diplomat Ilan Goldenberg argued that the US would be forced to reinitiate a military operation following the emergence of ISIS offsprings.