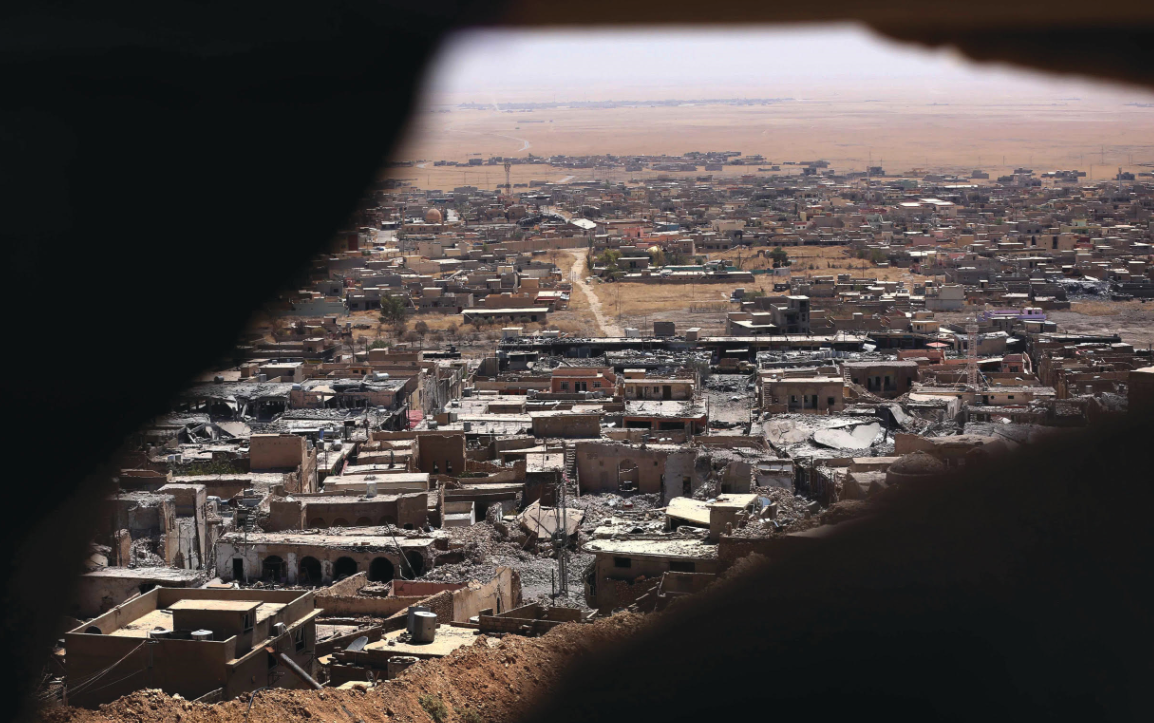 The Second Qandil
Sinjar's Strategic Significance
Having managed to cleanse Afrin and its vicinity of PKK elements as part of its Operation Olive Branch (OOB), Turkey maintains its struggle against the PKK offshoots in northern Syria on one hand, while on the other; PKK elements pursue their threat potential against Turkey in Iraq and especially Sinjar. With Operation Euphrates Shield (OES) and OOB, Turkey has categorically managed to prevent the terrorist corridor, which the PKK aspired to establish on the southern borders of Turkey.
Following DAESH's occupation of Sinjar in August 2014, KDP Peshmerga withdrew from the region. Exploiting the weakened security environment created by DAESH attacks, the PKK was deployed in Sinjar with US assistance. The PKK, which is recognized as a terrorist organization by the international community, resorted to organizing local elements to maintain its presence in Sinjar and thus formed the Shingal Resistance Units (SRU) with the Yezidis and attempted to legitimize itself through this structure. PKK established an alternative headquarter to Qandil by building shelters, a communication center, ammunition storage and a command center in the Sinjar Mountain.
PKK presence annoyed not only Turkey but also the Administration in northern Iraq and when KDP-backed Rojovo Peshmarga launched an operation in Sinjar in March 2017 Turkey approached it positively. However, adopting the PKK and its offshoots, the US generated pressure on the KDP under the pretext that this operation "had a negative effect on the struggle against DAESH", thus finalizing the process in favor of the PKK.
Having asserted that it has assumed a new strategy against the PKK and DAESH with its OES and OOB, Turkey launched an air assault in late April 2017 in Sinjar-Karacok following the failed success of the Rojovo Peshmargas against the PKK. While signaling a potential operation in Sinjar in the long run, Turkey targets the PKK terrorist camps in northeast Iraq.