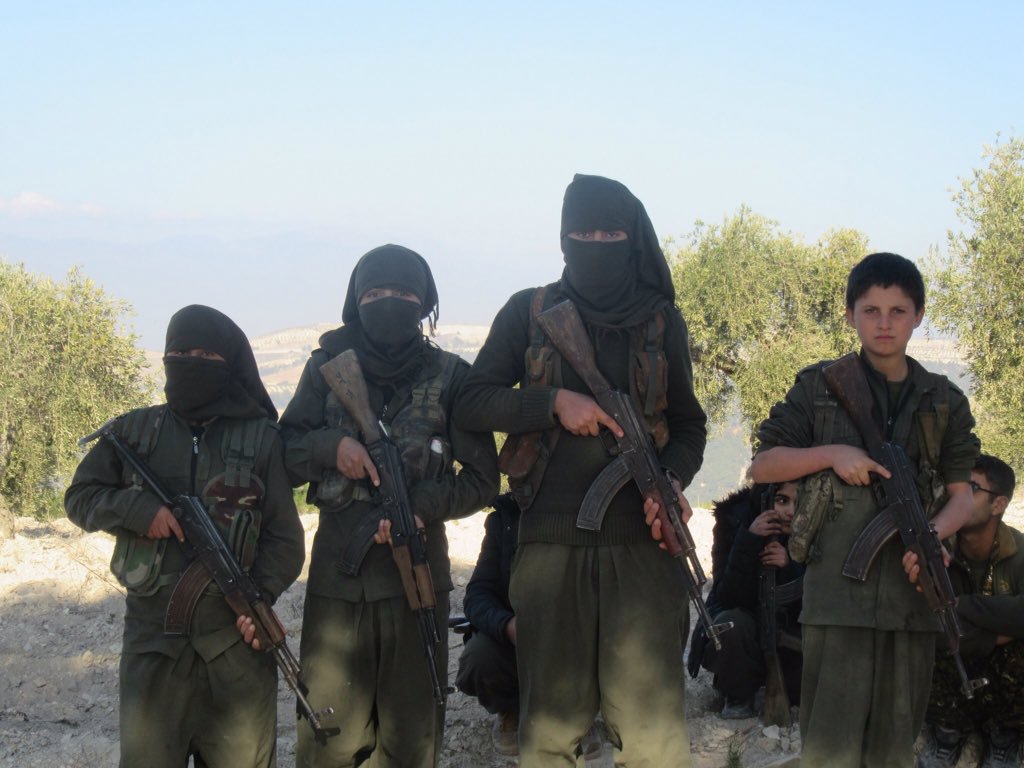 Child Recruitment
PKK/Child Recruitment
30% of PKK fighters are comprised of children younger than 18 years while those under 15 make up the 10%, according to official figures.
While most of these children are either lured into PKK believing the false heroic stories or the promises of a prosperous life, some are simply abducted by the terrorist group.
The United Nations Convention on the Rights of the Child mandates that 'No child shall be subjected to cruel treatment or punishment' and 'No child shall be deprived of his or her liberty unlawfully or arbitrarily.'
In complete contradiction of the UN Convention, PKK not only deprives children of their liberties but also grasps their right to live by forcing them to take up weapons and fight at war zones. PKK/PYD condemns these school-aged children to a very tough life at terror camps while most of the children are killed at clashes.
PKK takes advantage of children in deploying them in unfavorable acts and recruits them as child soldiers:
Committing arson
Conducting recon/intelligence activities
Expanding its support base
Disseminating black propaganda
There are several international reports officially observing PKK's use of child soldiers as terrorists.
The June 19, 2014 report by the Human Rights Watch informs on YPG's use of children under age 18 to man checkpoints in Syria's Afrin, Kobane and Jazirah.
Another statement by the HRW in July 2015 re-emphasizes that 'YPG failed to meet its commitment to the NGO Geneva Call to demobilize children from YPG and children under age 18 were documented joining/fighting in YPG and YPJ (YPG's female fighters branch), signifying YPG's violation of international law'.
Germany-based Kurd Watch released a report on forcible conscription of individuals by PYD and the group's use of child soldiers. Referring to the PYD/YPG's self-imposed 'self-defense law' compelling military enrollment, the report underlined that children under 12 were also put through the same ordeal.
'Boys and girls under 15 were recruited by YPG/YPJ for military purposes and sent to frontlines to fight', according to the report 'Children and Armed Clashes' (A/69/926-S/2015/409) presented by the United Nations Secretary General at the UNSC in June 2015.
The report by 'UN Independent International Commission of Inquiry on Syria' released in August 2013 referred to YPG's alleged recruitment of children under 12 in Syria's Afrin and Al Hasakah.
PKK regularly militarized children in the past though the number of PKK member children was unknown while PKK's acts of abduction and recruitment of children continued, according to US 2014 Country Report on Human Rights Practices.
The June 2016 US Report on Human Trafficking indicated to continued recruitment and use of children under 15 by PYD/YPG, PKK's Syrian offshoot, and their forcible subjection to training at the PYD/YPG training camps.