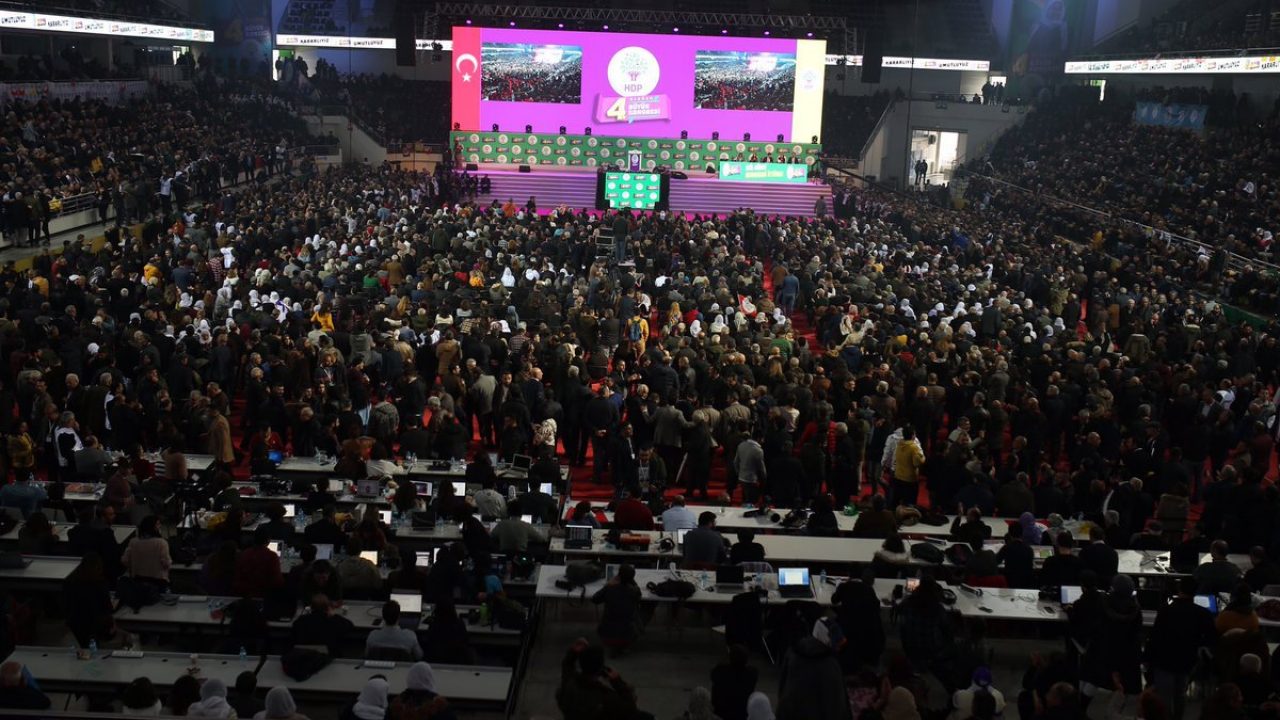 Prosecutors launch terror probe into HDP
Turkish prosecutors launched an investigation into the opposition Peoples' Democratic Party (HDP) for terrorist propaganda judicial sources said on Tuesday.
The Office of Chief Public Prosecutor in the capital Ankara said the probe was launched over a slideshow featuring Abdullah Ocalan, jailed leader of the terror group PKK during a regular congress on Sunday.
According to the statement, 15 people were issued arrest warrants for armed terror group propaganda, with 14 of them arrested so far.
The anti-terror police of Ankara are searching for the remaining suspects, it added.
The Turkish government accuses the HDP of links with the terror group PKK, and a large number of local HDP mayors have been suspended from office, facing terrorism charges.
For over 100 days, dozens of families have been staging a sit-in protest outside the HDP office in the southeastern Diyarbakir province, accusing party officials of helping the PKK terror group forcibly recruiting their children.
In its more than 30-year terror campaign against Turkey, the PKK — listed as a terrorist organization by Turkey, the U.S. and the EU — has been responsible for the deaths of some 40,000 people, including women, children, and infants.
Source: Anadolu Agency