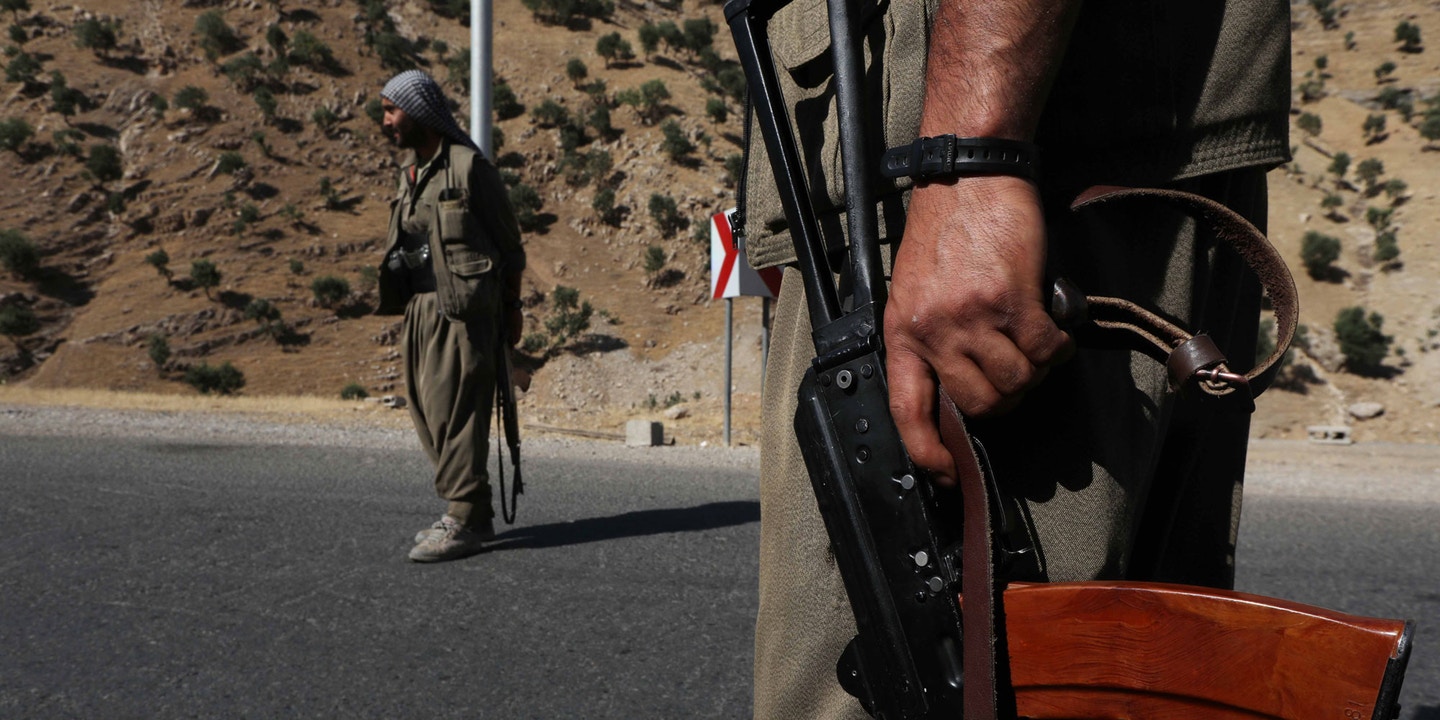 PKK's Weapons
US-made and US-provided weapons had been transported to Mount Qandil, the notorious PKK headquarters, according to the statements of surrendering PKK members. TSK/Turkish Armed Forces, equipped with this information, retraced the origins of the weapons and explosives PKK used. The resulting inventory report was publicized in the media,revealing that there were military products of American, German, Chinese and Italian origin among PKK's weapons and explosives.
SCRAPED-OFF SERIAL NUMBERS
PKK has been scraping off the serial numbers on the weapons in an effort to erase any traces of the original makers of the weapons and explosives seized, according to TSK information.
Tracing the seized weapons without serial numbers is very difficult, leaving 'catalogue-comparing' as the only method to accurately identify the original manufacturers.
SEIZED WEAPONS
Most of the lighter weapons have their origins in former Eastern Bloc countries, Russia in particular, and China while others were made in Germany, Italy, UK, Spain or US. The majority of the landmines detected and detonated in place, in the meanwhile, appears to be Italian made.
PKK WEAPONS ACCORDING TO TSK DATA
Turkish Armed Forces' research into the weapons used by PKK identified the manufacturing countries as follows:
KALASHNIKOVS:A total of 4500 Kalashnikovs seized were traced back to Russia (71,6%), China (14,7%), Hungary (3,6%) and Bulgaria (3.6%).
SNIPER GUNS:Out of a total of 5713 snipers guns, PK machine guns, Dragunov sniper rifles, RPKs, G-3s, M-16s, G-1s and Mauser guns, TSK identified the originalmakers of 959. Accordingly, 45,2% had been Russian made, 13,2% UK-made and 9,4% US-made.
MISSILES:An examination of 1610 missiles seized from PKK resulted in the origin-identification of only 313. The missiles which are widely used by PKK turned out to be manufactured in Russia (85%), Iraq (5,4%) and China (2,5%).
HANDGUNS:Analysis of 2885 seized handguns and machine guns revealed the original makers of 1208. Accordingly, the weapons were traced back to former Czechoslovakia (21,9%), Spain (20,2%) and Italy (19,8%).
HAND GRENADES:136 out of 3490 seized hand grenades were found to be products of Russia (72%), US (19,8%) and Germany (8%).
LANDMINES:Analysis of 11,568 mines detected identified that 60,8% of them had been manufactured by Italy, 28,3 by Russia and 6,2% by Germany.
***The source of the above information is http://www.hurriyet.com.tr
There is no information on the exact period of time this report referred to.