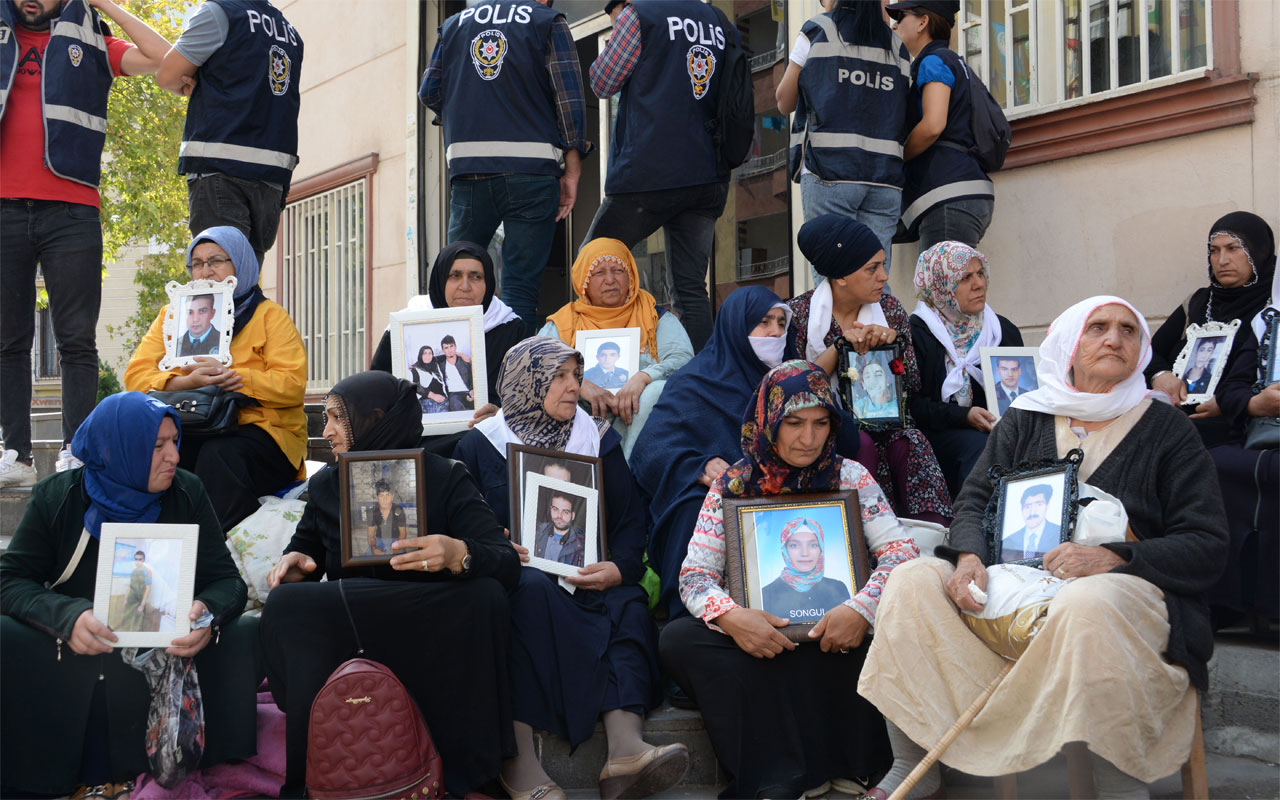 Kurdish people fight the PKK with "Their Mothers"
Having suffered PKK terrorism for many years, Kurdish people of east and southeastern Turkey increase their criticism for the organization each passing day. They even go beyond criticism and come out straightforward against the PKK.
The most tangible example to this is the sit-in protest of parents, whose children have been kidnapped and taken to the mountains, in front of the People's Democratic Party (HDP) building in Diyarbakır, one of the eastern provinces of the country.
The protest, which initially began about 5 months ago with a few mothers asserting "they are ready to strive until their PKK-abducted children return", have grown and continue to grow as of January 2020. Staging of the protest in front of the HDP's Diyarbakir Provincial Office is a clear display of the anger of Kurdish people not only against the PKK but also HDP.
The number of families taking part in the protest, which is now known as "Diyarbakir Mothers", is 65 as of January 2020. Reports indicate that since September, 5 individuals returned to their families after managing to flee the organization. Each reunion is a spark of hope for mothers waiting desperately in front of the HDP building. Through press-media organs, mothers continue to shout "they will stand tall against the threats of the organization and will not give up these protests until they get their children back dead or alive".
This struggle, which grows each day with the cries of mothers, looks like it will make things worse for the PKK, which is having a tough time in finding new recruits. As a matter of fact, studies show that its number of recruits which was 110 in 2018 has fallen down to about 50 in 2019. Not only being able to recruit sufficient number of members, the organization also experiences a loss of its current members as they flee the organization in scores.According to official sources, about 800 members fled the organization and surrendered to the Turkish security forces in 2018-2019.
It seems that it will no longer be easy for the organization to abduct children to the mountains after the protest of the Diyarbakir mothers, who are bold enough to fearlessly say "NO" to the PKK.