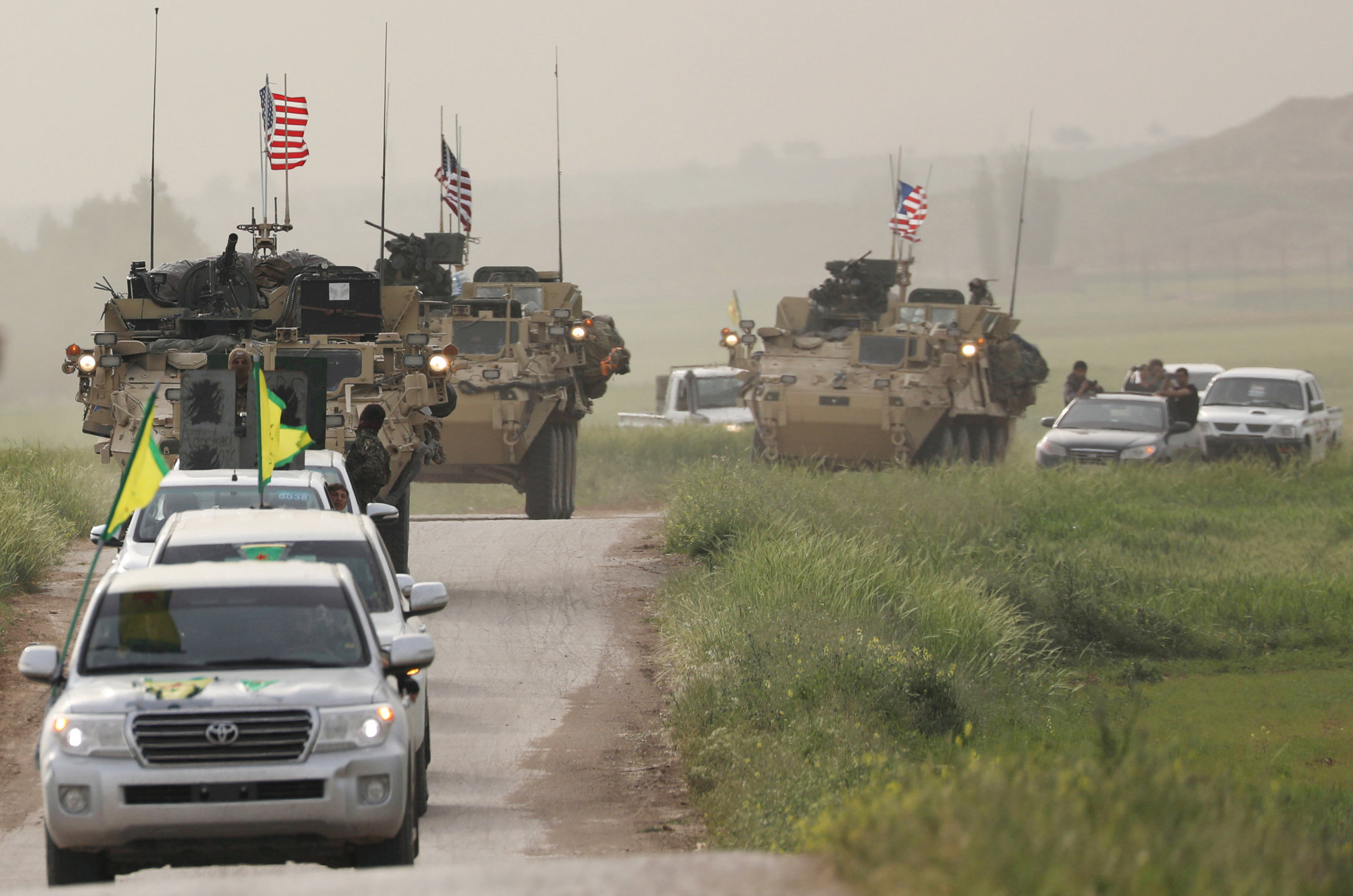 Ex-US general criticizes American support for YPG/PKK
"We made a decision for short-term, tactical benefit, because this organization, this grouping was more effective against ISIS than anybody else. But that was done at the cost of severe damage to the more important, strategic relationship with Turkey," he said, using a different acronym for the Daesh terror group.
Hodges, who served as the commander of U.S. Army Europe from 2014 to 2017, underlined that Washington should address NATO ally Turkey's concerns about the PKK and security threats in the region.
"For the U.S., the relationship with Turkey remains more important than it is with a splinter group of a terrorist organization. YPG is a splinter group of the PKK, and efforts to separate them were not credible," he stressed.
US-Turkish tensions
Turkish leaders have repeatedly warned their U.S. counterparts about the YPG/PKK, underlining that they cannot rely on one terrorist group to fight another, namely Daesh/ISIS.
But the Pentagon's military support for the YPG/PKK — despite Turkey's warnings — has led to deep distrust of Washington's intentions in the region and gave rise to tensions between the two NATO allies.
Turkey's military operation in October to clear northern Syria of terrorist groups has sparked one of the worst crises in bilateral relations, with influential U.S. senators calling for tough sanctions on Turkey, while some Washington experts suggest expelling Turkey from the NATO alliance.
A senior U.S. National Security Council official told Newsweek that the U.S. should support an independent Kurdish state in the region, adding that for the Americans this new ally could be "another Israel in the region".
'Kurds are not allies'
Hodges, now a senior expert for Washington-based think tank CEPA, underlined that while many in Washington looked to Syrian Kurds with sympathy due to their role in the fight against Daesh/ISIS, many recent media comments were emotionally driven.
"You hear people talking about 'Kurdish allies,' as if Kurds have a monolithic body," he stressed, pointing out that the SDF, dominated by the terrorist group YPG/PKK, does not represent the majority of Kurdish people in the region.
"The Kurds are not allies. When we say ally, that's an emotional but also a legal relationship, with obligations. We have legal obligations to Turkey, as a NATO ally since 1952," he said.
Hodges insisted that U.S. support for the SDF, which began under the Obama administration, was only a "transactional relationship", focused on the fight against ISIS/Daesh, and was not comparable to strategic ties with its NATO ally Turkey.
He also argued that the U.S. is not pursuing a policy to create a Kurdish state in northern Syria.
"It was never our policy to support a Kurdish enclave along Turkey's southern border in places that were never Kurdish before — although this was likely the principal goal of our YPG proxies — many of whom absolutely are PKK," Hodges said.
Turkey essential for NATO
The retired general, who lived in Izmir, Aegean Turkey between 2012 and 2014 and served as the commander of NATO's Allied Land Command, underlined that Turkey remains an essential NATO ally despite recent tensions.
He criticized comments by U.S. politicians and analysts arguing for suspending Turkey's NATO membership or further increasing military support for the SDF and YPG/PKK groups, amid Ankara's military operation.
"I am optimistic that enough serious people recognize the importance of this relationship between Turkey and the U.S., as well as Turkey within the alliance. I don't even want to imagine what NATO would be like without Turkey," he stressed.
Hodges called for mutual steps to restore trust between the U.S. and Turkey and to overcome differences on a number of issues, including major disagreements over northern Syria and Turkey's purchase of Russian S-400 missile defense systems.
"Turkey believes that the U.S. has something to do with the Gulenist attempted coup, that we were behind it," he said, referring to the 2016 defeated coup by the Fetullah Terrorist Organization (FETO).
FETO and its U.S.-based leader Fetullah Gulen orchestrated the defeated coup on July 15, 2016, which left 251 people martyred and nearly 2,200 injured.
Ankara also accuses FETO of being behind a long-running campaign to overthrow the state through the infiltration of Turkish institutions, particularly the military, police, and judiciary.
"Turkey believes that the U.S. is secretly trying to create a Kurdish state. On the other hand, some in the U.S. believe that Turkey has a secret arrangement with Russia," said Hodges.
"These are areas of mistrust which I believe could all be addressed. The leaders at all levels have to come together to reduce that mistrust," he added.
Upgrading ties
Hodges expressed hope that talks between U.S. and Turkish officials would help overcome differences and help Washington and Ankara to upgrade their strategic relations to a new level.
"I've known [Defense] Minister Hulusi Akar for several years, he is one of the best officers I've ever met in my life. So if he says something, I have huge trust and respect for him," he said.
Hodges argued that security challenges of recent years, challenges posed by major powers like Russia and China as well as recent developments in the Black Sea and Middle East regions, make it necessary for the U.S. and Turkey to work closer together and develop a new strategic framework for cooperation.
"Turkey-U.S.A. Version 1.0, which covered the relations in the last 70 years, is outdated," he said.
"Now, it's time for Turkey-U.S.A. Version 2.0, where there is a respect, where the U.S. does appreciate all the different threats that Turkey has to face," he added.
Hodges suggested that enhancing intelligence-sharing would be one of the best ways to rebuild confidence between the two NATO allies.
Source: Anadolu Agency