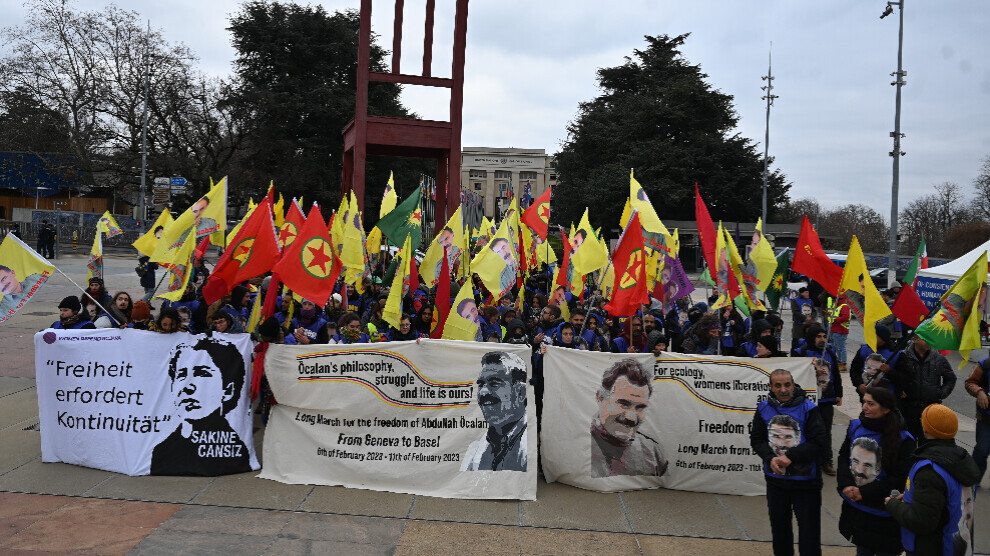 The European Face of the PKK – 1
As the PKK Research Center, we have repeatedly discussed the illegal activities of the PKK in Europe. Upon the positive comments received from our readers for these works, we completed the organization of the PKK, which carries out these activities in Europe, as a result of a detailed research. We hope that this content, which you will read the first of this study, which we will share with you in three series of articles, will also guide academic studies.
PKK initiated an overall effort in 1980 to establish an organized presence in Europe and stepped up its activities then on. Increasing number of Kurds seeking asylum in and/or relocating to Europe, Germany, France, Austria and Switzerland in particular, helped PKK build a ground to create and expand a support base in Europe. Starting from the '90s the terror group operated under a completely legal cover in Europe where it rapidly gained ground. PKK also achieved a political sphere of influence by exploiting the legal loopholes and ambiguous policies in EU countries. Throughout its targeted efforts in pursuit of achieving a robust organized presence in Europe as of '90s, PKK operated under legal appearances through its offshoots that masked the group's terrorist identity and, avoided making any references to its original name, terrorist nature, background or aspirations.
PKK has undergone structural reorganization multiple times in time on the grounds that old-fashioned organizational formation failed to meet the ever-changing needs and thus, PKK introduced the Belgium-based umbrella organization KCD-E/European Congress of Kurdish Democratic Communities in July 2013 which was later rebranded as KCDK-E/European Congress of Democratic Kurdish Communities. As part of the restructuring campaign initiated in Europe, Democratic Kurdish Community Centers (DKCC) were inaugurated in a number of European countries as of 2013. The new DKCCs would operate under KCDK-E to improve the operational functionality of the affiliated organizations and entities and modernize the inefficient old-school system to keep with the present-day requirements.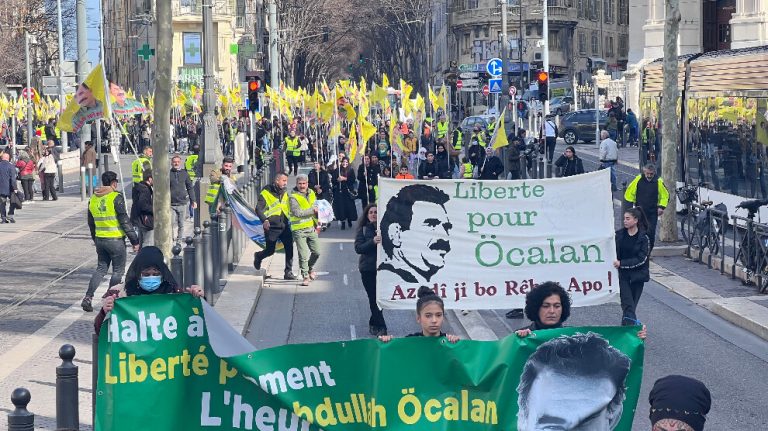 Through the Democratic Kurdish Community Centers inaugurated in several European countries, PKK sought to achieve the following goals:
Increase the visibility of the Kurds living in Europe
Enable Europe-based Kurds to solve their problems by means of self-administration
Tackle the problem of inefficiency in the area of diplomacy
Encourage effective engagement in political activities
Empower DKCCs to serve as headquarters of sorts that incorporated a number of ad hoc committees for youth, women, culture, social services, education, propaganda, justice, international relations, solidarity with the families of the so-called martyrs, faith, etc.
Facilitate the fundraising activities, public relations, formal/bureaucratic relations and protest campaigns for PKK and help provide a legal framework
Develop different projects in European countries to get more funds/grants from local governments
Disseminate the 'non-violent PKK propaganda in the lobbying activities in Europe with a particular focus on 'PKK's renouncing violence' and thus, legitimize the group's pleas/arguments and support the long-standing PKK demand to be removed from the EU Terror List
Rebrand, reorganize and restore the images of the PKK offshoots/associations that have been sanctioned by European governments to the extent of losing their legitimacy; alternatively, replace them with new entities if/when required
In 1999 PKK formerly introduced the Kurdistan National Congress (KNK) as a parent organization to promote lobbying and diplomacy activities in Europe through the International Relations Offices established in several European countries. KNK is a PKK tool used to carry out propaganda and lobby activities to influence the EU institutions, build a PKK-favoring public opinion with the support of the pro-PKK European MPs and organize a variety of conferences and meetings under the roof of the European Parliament to exert pressure upon Turkey.
PKK considers Europe as an operational theatre of special importance for a number of reasons including the following:
Building up on Kurdish nationalism, winning the Kurds and the European public opinion over the idea of purported PKK mission/role as the sole representative of Kurds
Carry out lobbying and diplomacy activities in pursuit of swaying the public opinion in European countries and institutions
Spread propaganda among the Kurdish diaspora in Europe
Draw social, financial and political support to justify the acts of terror PKK mounted against Turkey
Furthermore, PKK staged many illegal activities in Europe including extortion, kidnapping, drug trafficking, smuggling, assaulting private property, targeting public entities (mosques, embassies, government bodies, etc.) in acts of terror, hostage taking, arson, spreading terrorist propaganda, financing terrorism through money laundering, recruiting members/militant cadres, etc. With the breakout of the Syrian crisis in the Middle East, PKK took to recruiting European citizens as foreign terrorist fighters to deploy as militants in terrorist attacks targeting Turkey and Syria.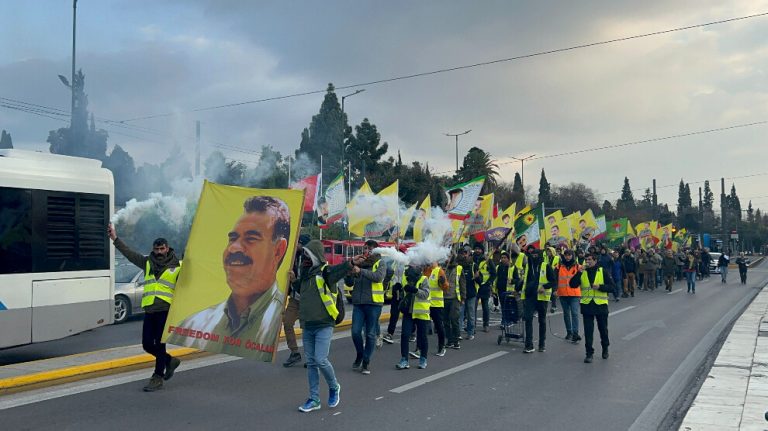 The wide maneuvering room offered to PKK-affiliated offshoots in Europe enabling them to operate with ease and comfort despite PKK's listing as a terrorist organization in the majority of European countries turned Europe into a hub of recruitment, terrorist financing and terrorist propaganda for the group. While PKK is a designated terrorist organization in the EU, most of the member countries that list PKK as a terrorist group fail to take necessary action against it.
PKK refrains from using its name in any of its offshoots in Europe to avoid the integral sanctions (arrest, deportation, asset freeze, etc.) brought by the EU listing. Therefore, the majority of the PKK offshoots in Europe are organized as non-governmental organizations (NGOs), associations, foundations or research institutes. It is known that PKK operates unhindered under the mask of NGOs in Europe benefiting from the civil and democratic rights granted by the European countries.
NGOs/Associations in Europe tend to concentrate in countries with higher Kurdish population regardless of the number of NGOs or PKK activities in that particular country. Accordingly, it is possible to say that the activities of pro-PKK associations are relatively higher in Germany, France, Belgium, Austria, Switzerland and The Netherlands.
Chapter 2: Current situation of pro-PKK associations and NGOs in Europe