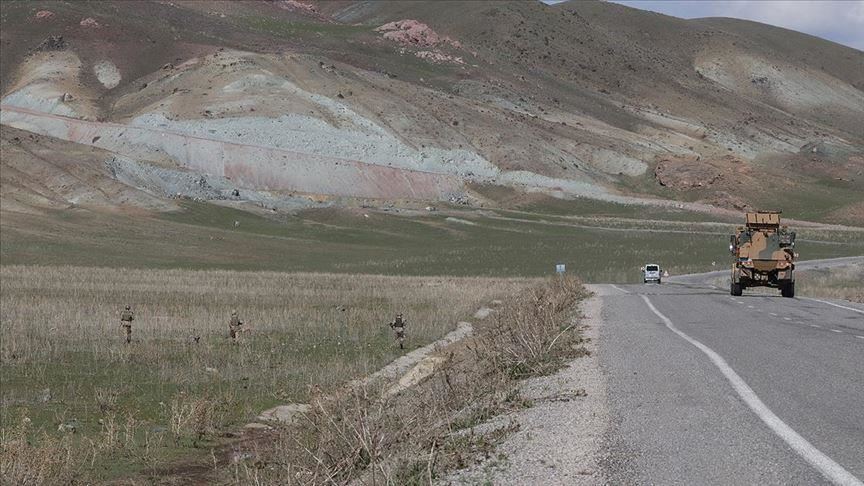 Terror attack kills 2 social workers in eastern Turkey
Two social workers delivering aid amid the novel coronavirus outbreak were killed in a terror attack in eastern Turkey, local authorities announced on Thursday.
The victims were in the Ozalp district of Van province when gunmen opened fire with long rifles, also wounding a bystander.
According to a statement from the provincial governor's office, the vehicle carrying the assailants fled the scene, with security forces immediately launching a large-scale operation following the deadly incident.
The National Defense Ministry in a statement slammed the PKK terror organization for the "treacherous" attack.
The ministry on Twitter wished Allah's mercy on martyrs and soonest recovery to the wounded.
"This heinous attack will not go unanswered, it will be paid for!" it added.
Turkish Vice President Fuat Oktay slammed the "dastardly" attack by the terror group during the holy Muslim month of Ramadan.
"Two of our citizens were martyred. I wish them mercy from Allah and condolences to their families," Oktay said on Twitter.
Turkey's Health Minister Fahrettin Koca referring to the incident said: "During the pandemic in which we are most sensitive to death news, we received the news of martyrdom today."
"Terrorism attacked the character of 'humanity'. Sorry for our loss," Koca said on Twitter.
In its more than 30-year terror campaign against Turkey, the PKK — listed as a terrorist organization by Turkey, the US and European Union — has been responsible for the deaths of 40,000 people, including women, children, and infants.
In addition, Turkish security units arrested at least 38 suspects on Friday due to links related to the deadly terrorist attack in the eastern province of Van on Thursday.
Source: Anadolu Agency