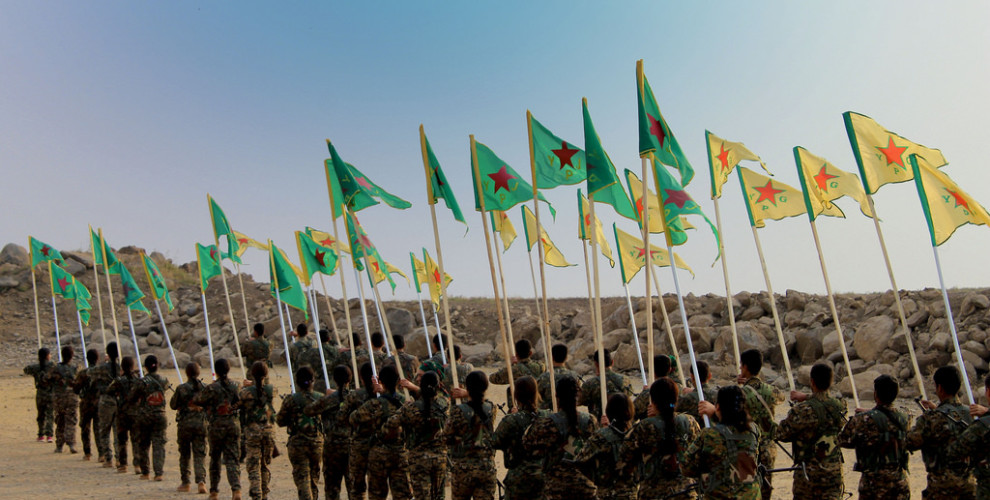 Forceful enlistment of the locals
In order to have the necessary human source it desires as well as to have an excuse for pressurizing the local people residing in the regions under the de facto control of the organization, PYD/YPG has passed an obligatory military service law.
Especially since 2015, the organization started to forcefully enlist the young people who did not want to take part in the clashes. Due to the heavy sanctions against the young population, many of them fled to neighboring countries and took shelter.
YPG members in black camouflages and snow masks conduct house raids within the scope of forceful enlistment.
Even the little girls, who are taken from their schools and families without their ages being taken into account, are enlisted in the YPJ cadres in the regions controlled by the organization.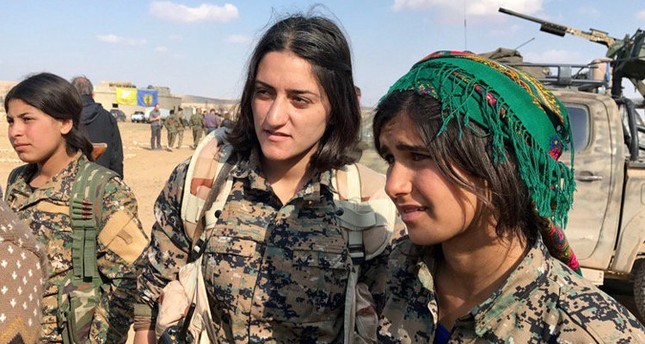 Y.H, a 13-year-old high school student, kept forcefully by YPJ – the women structure in Syria – is an example for this. When her family, who wanted to take their daughter back, went to YPJ center in Ras al-Ayn, they were threatened and received the answer that their daughter was now a YPJ member. Following the training provided by the YPJ in Syria, she was being taken to Iraq/Qandil to be handed over. However, on the way, she found a way to escape from the organization and surrendered to Iraq/Peshmerga forces.
On May 5, 2015, the organization declared mobilization in Ras al-Ayn and started to enlist males between the ages of 18-30 by force. They also confiscated the properties of the ones who abstained from the service although they had promised to do so in the first place.
In December 2015, Public Security Forces of YPG went to the Kurdish village Suwaydik, having a population of 5.000 people and located 25 kms away from Al Malikiyah in Hasakah, and kidnapped 9 teenagers playing football.
The individuals captured while illegally crossing Turkish-Syrian border, have testified frequently that "they attempted to cross the border illegally so as not to be mobilized forcibly by PYD/YPG."
The organization even forces the teachers serving in the schools located in Syria/Ras al-Ayn to receive armed training and threatens the teachers, who do not want to participate in the trainings with cutting their salaries.